HIGHLY ENGAGING & TRANSPARENT MEDIA PLACEMENTS









USER-FRIENDLY NATIVE AD FORMATS
FORTUNE 500 BRANDS GLOBALLY CHOOSE US

Boost new user acquisition
Our unique media placements and formats specialize in driving new users for your brand.

Achieve your advertising KPIs
Provide your growth team with a fully-managed advertising platform that delivers on the metric that matters - clicks, engagements, leads, sales, subscriptions & app installs.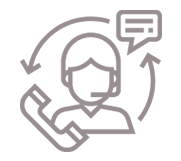 Fabulous CUSTOMER SUPPORT
Our team of seasoned account managers strive hard on your brand's behalf to achieve KPIs across media placements, formats and geolocations.

Brand safe environments
Know where and how your ads are running with complete transparency & real time reporting across media placements.
POTENTIAL CUSTOMERS GLOBALLY







Trusted by the best globally
SHOPPING
FINANCE
TRAVEL
ENTERTAINMENT
F&B
TELECOM
























SHOPPING





FINANCE





TRAVEL





ENTERTAINMENT





F&B





TELECOM





AWARDS & RECOGNITION